Do you like it Hot?!
Here at Three's we like to spice it up.  That's why we make and bottle our world famous Mango Habanero Hot Sauce and Pineapple and Chipotle Chutney!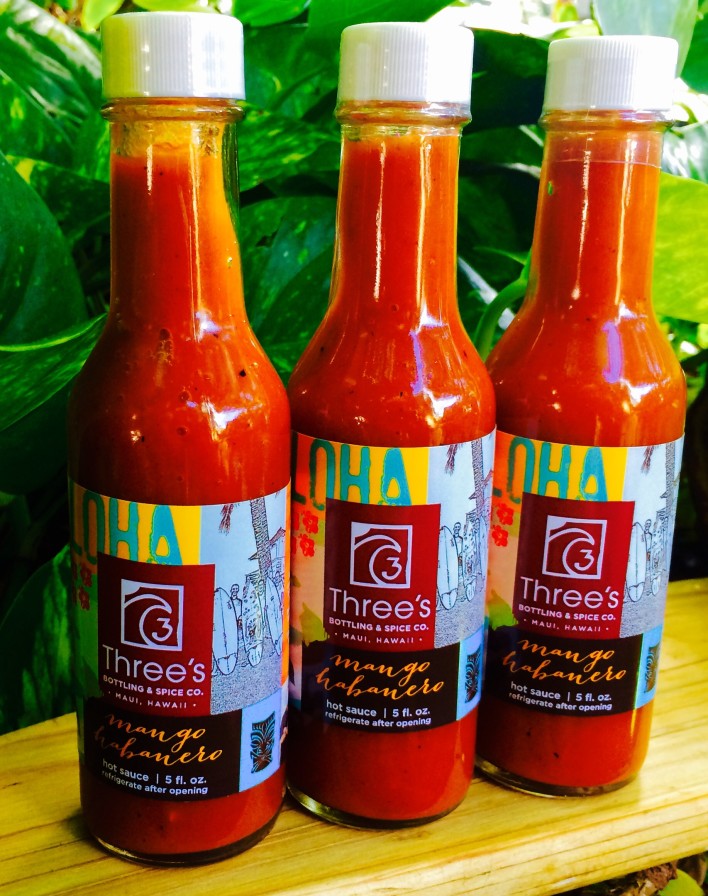 Mango Habanero Hot Sauce 3 out of 5 on the heat meter.  An island blend of local Hawaiian Mangos and the spicy heat from on of the hottest peppers in the world.  Goes great with everything. *Our House Favorite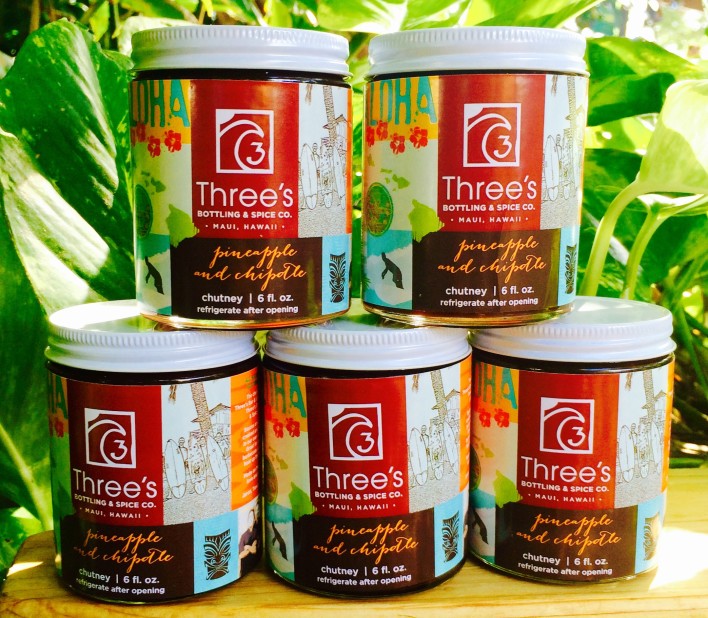 Pineapple & Chipotle Chutney   1 out of 5 on the heat meter.  Sweet Hawaiian Pineapples slow stewed with Smokey Chipotles.  Goes great on coconut crusted shrimp, grilled or smoked fish, chicken or pork.  This is a must for our Chef's out there, gives a creative spicy spin on any dish!
For Shipping or any questions please call Chef Cody at (808) 344-2161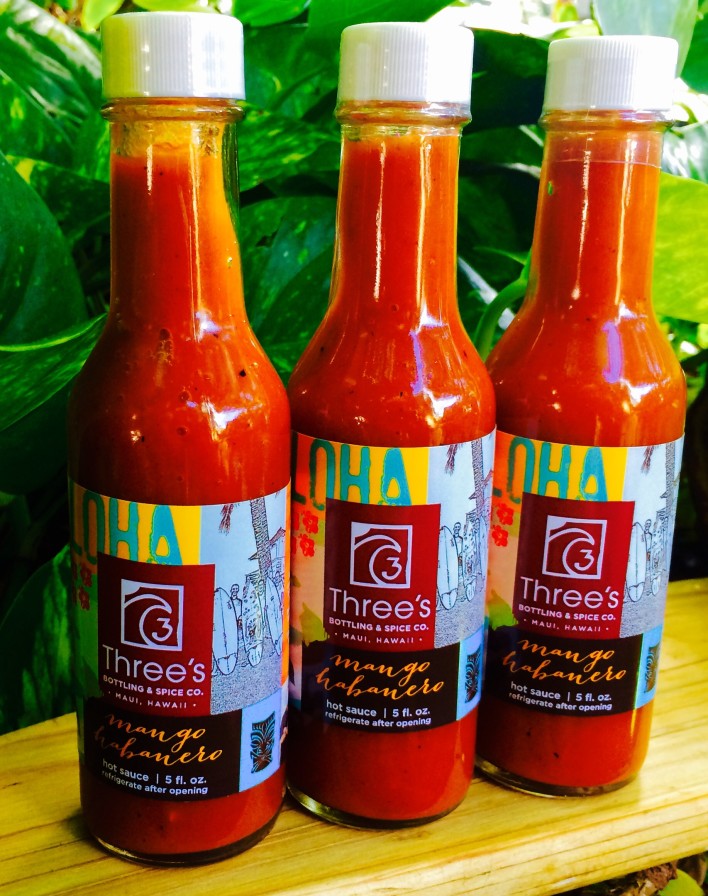 | | | |
| --- | --- | --- |
| each | shipping | Total |
| $9.95 | $15.00 | $44.85 plus tax |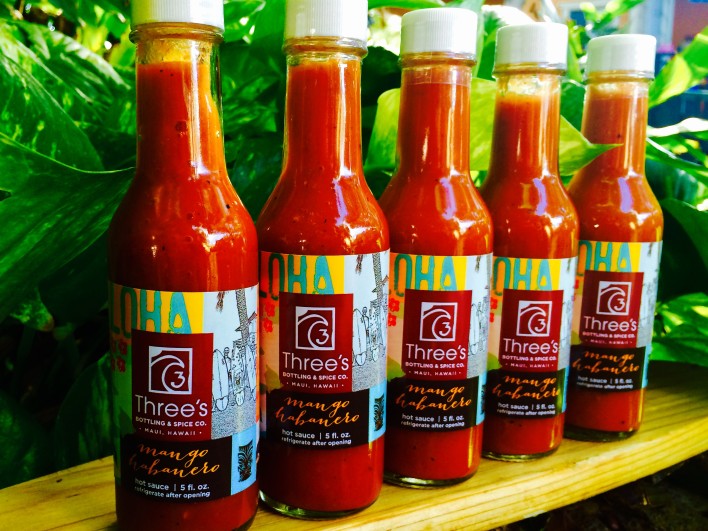 | | | |
| --- | --- | --- |
| each | shipping | Total |
| $9.50 | $15.00 | $62.50 plus tax |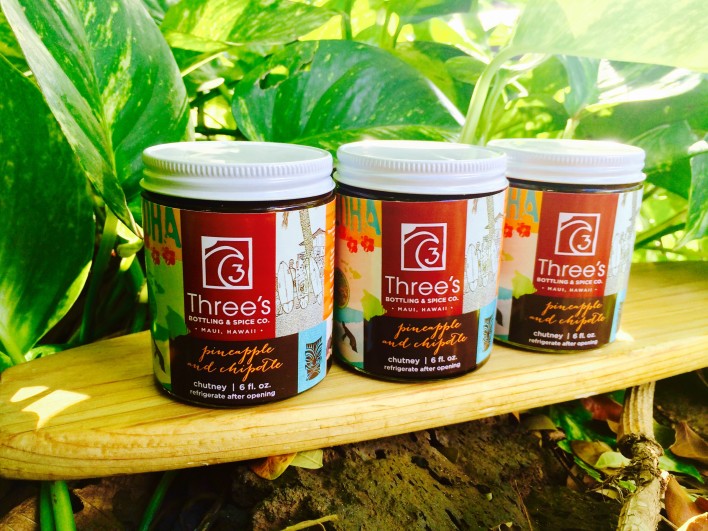 | | | |
| --- | --- | --- |
| each | shipping | Total |
| $10.45 | $15.00 | $46.35 plus tax |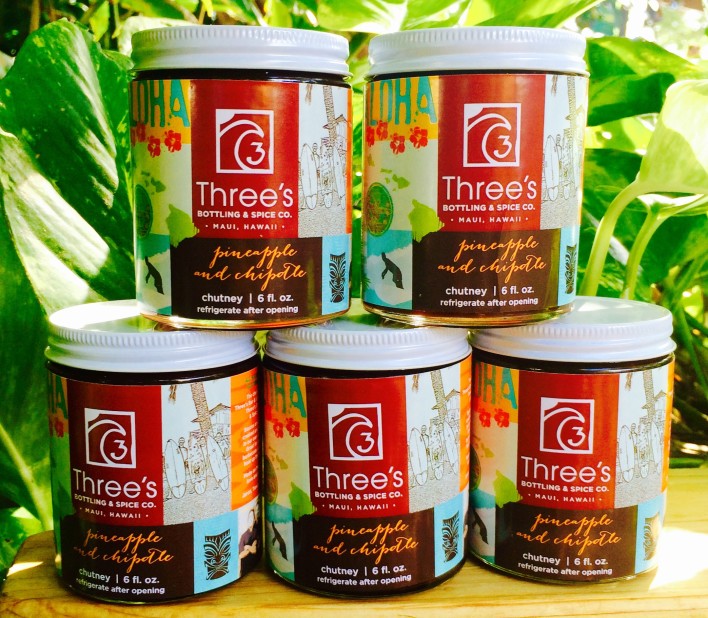 | | | |
| --- | --- | --- |
| each | shipping | Total |
| $10.00 | $15.00 | $65.00 plus tax |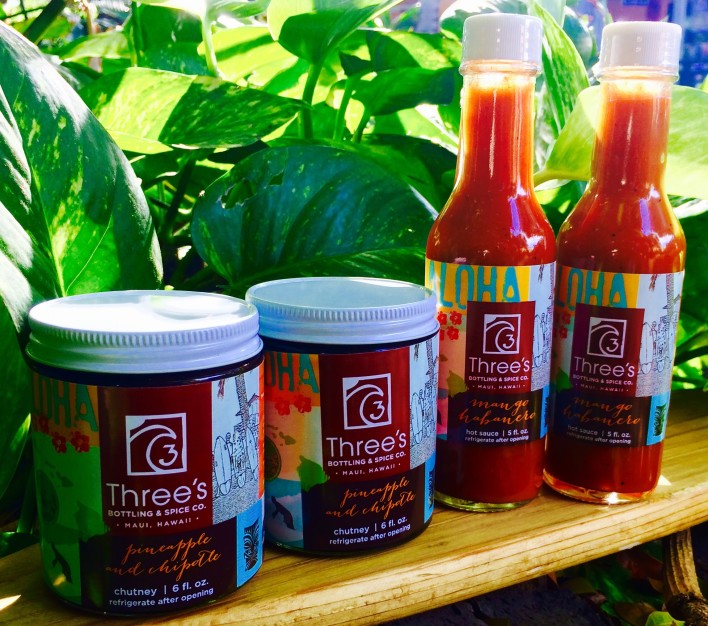 | | | |
| --- | --- | --- |
| each | shipping | Total |
| $10 & $9.50 | $15.00 | $54.00 |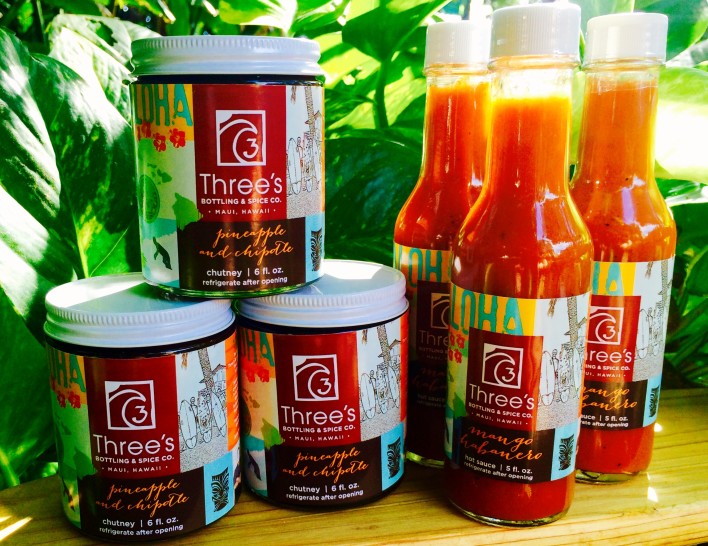 | | | |
| --- | --- | --- |
| each | shipping | Total |
| $10 & $9.50 | $15.00 | 73.50 |