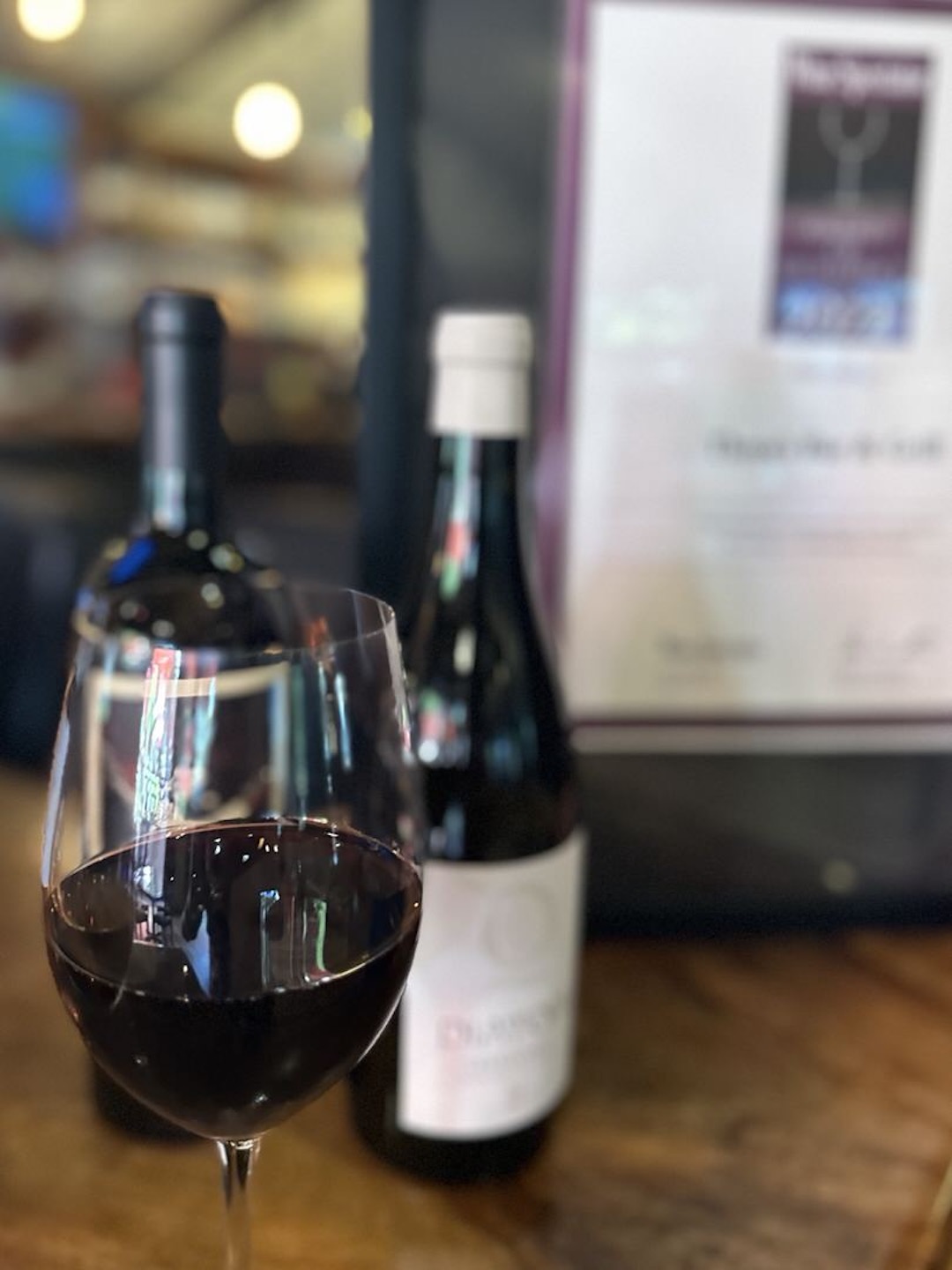 If poetry is the language of love, perhaps wine is the liquid of love!  So we figured we'd put some enchanting specials together for you and your Valentine on Tuesday, February 14th!!
On any day of the year, our beverage director Glenn Morrin has curated a wonderful, diverse wine list with an impressive array of selections.  In fact, Three's Bar & Grill has won the Wine Spectator Award of Excellence consistently since 2018!!
Four Wines for Valentine's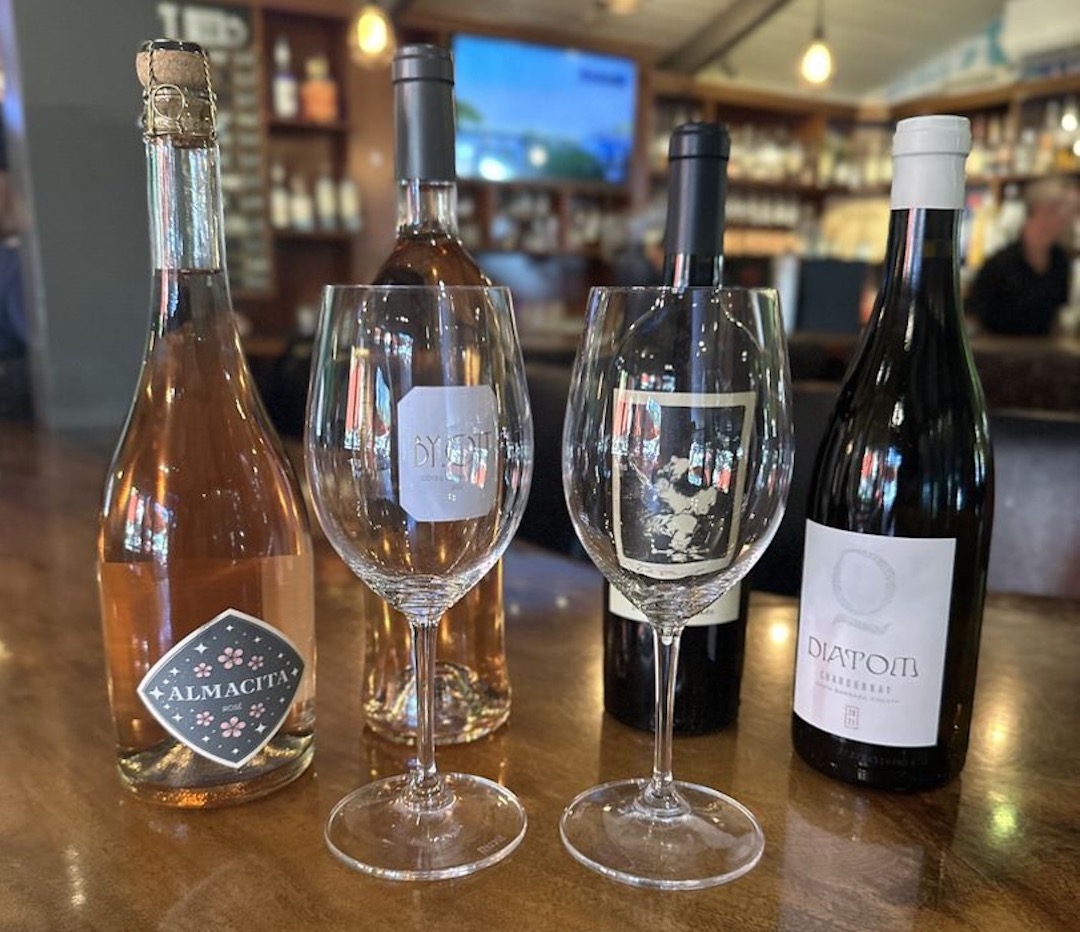 As for Valentine's Day, we're offering great deals on four outstanding wines; each unique and memorable.  Glenn took the time to share his knowledge on what makes these so special!  So let's run down this luscious list…and if this doesn't get you craving a glass, we don't know what will!!
Sparkling Wine:  Almacita Brut Rosé — Uco Valley, Argentina ($13/glass)
Made from 100% Pinot Noir grapes
Notes of strawberry and cherry
Crisp, laser-like finish
Rosé:  Domaines Ott By. Ott Côtes de Provence Rosé — Southern France ($16/glass)
Varietals include Grenache, Syrah and Cinsault
Domaines Ott is the most famous producer of Dry Rosé in the world
Delicate and fruity with notes of white peach and apricot, mixed with passionfruit and mango
Full, fresh and crisp taste with echoes of the fruity aroma, amplified by citrus zest and sweet spices of cinnamon and cardamom
Red:  The Prisoner Red Blend 2021 — Napa, CA ($20/glass)
Incorporates Zinfandel with Cabernet Sauvignon, Syrah, Petite Sirah, Syrah and Charbono
Bright aromas of ripe raspberry, vanilla and coconut give way to flavors of fresh and dried blackberry, pomagranate and vanilla
White:  Diatom Chardonnay by Greg Brewer 2021 — Santa Barbara County, CA ($20/glass)
Aromas of lemon, citrus blossom and wet sand (yes, you read that correctly!) with flavors of white peach and saline
A precise, balanced texture, designed to "capture Chardonnay in its most pure and unadulterated state"
Pops with tropical flowers and fruits of jasmine, plumeria and guava on the nose, with a crushed seashell minerality
The tropical character rides through the palate, offering more plumeria and guava flavors
Sip & Savor Anytime till 9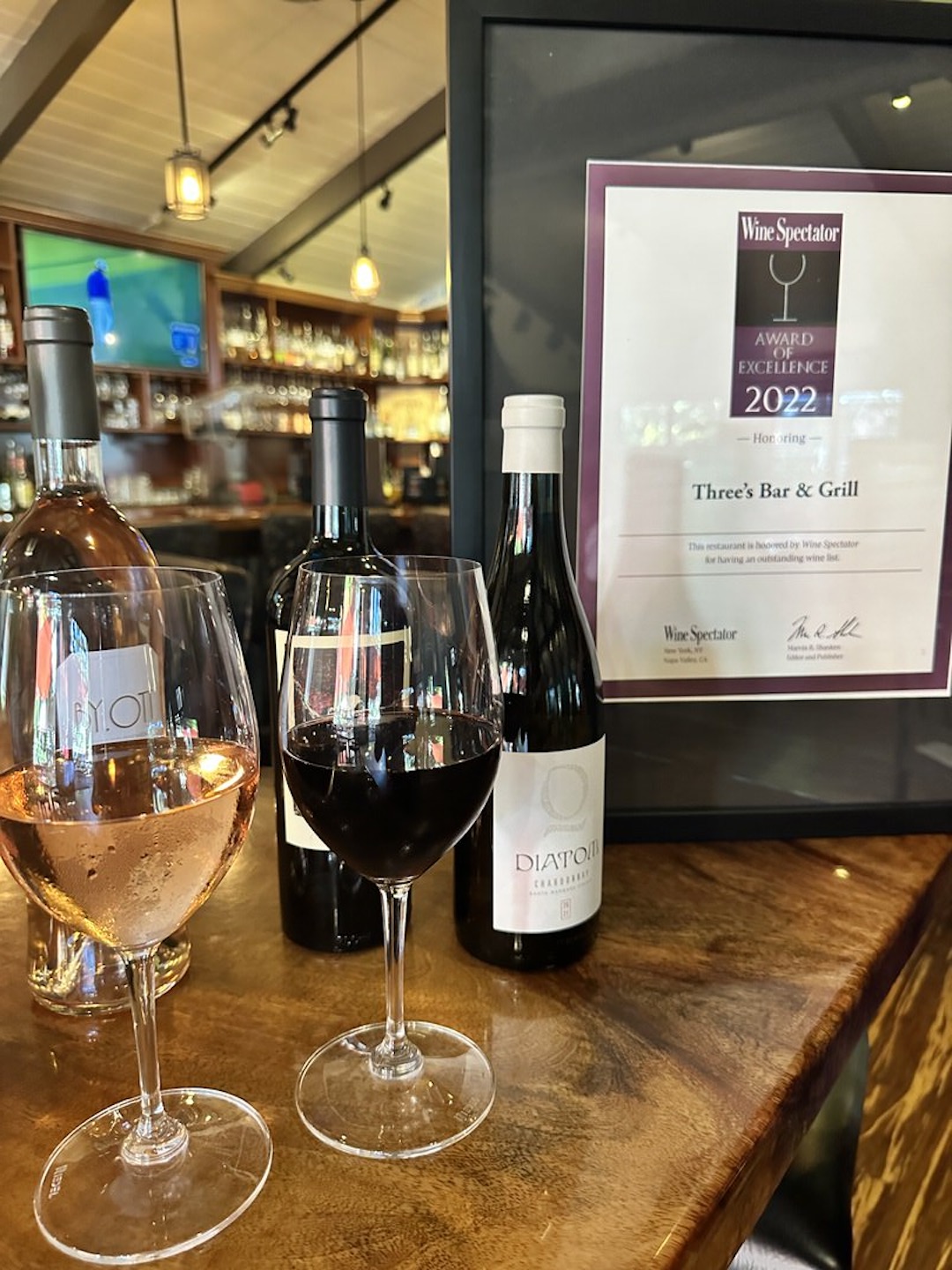 You can enjoy these wines alongside a fabulous Surf & Turf dinner on Valentine's Day, featuring prime rib, crab cake-stuffed prawn, mashed potatoes and bok choy.  We're sure to have plenty of lovebirds, families and friends joining us on Tuesday, so make your reservation on OpenTable now!
Even if it's not Valentine's Day, don't be shy!  We're open 11 a.m. to 9 p.m. daily.  Come on in and experience some of the exceptional wines on our list, along with our fantastic food menu.  Mahalo and here's to spreading the love!!