Toast to Hui No'eau Visual Arts Center's mission and support and community visual arts education on Maui by joining the 9th annual Hui No'eau Wailea Food and Wine Celebration on Saturday, November 14th!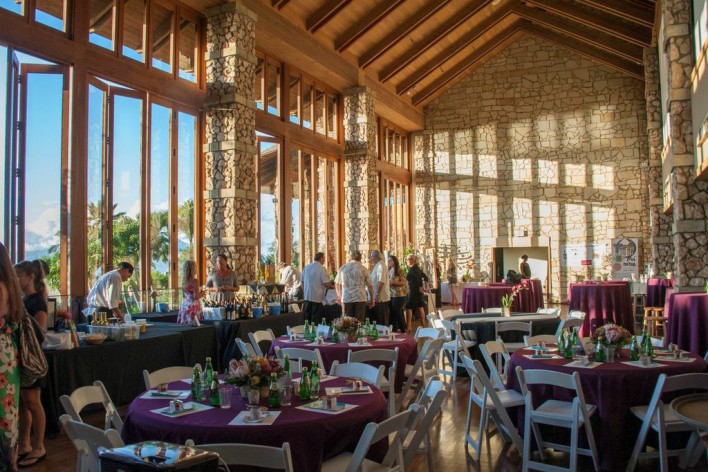 Hosted in the elegant Anuhea Room at Hotel Wailea, the evening features a silent auction and generous tastes by the island's top chefs and vintners. Enjoy a wide selection of wines paired specifically with the chefs' menus to perfectly complement each dish.  Tickets available here!
We are thrilled to participate in such an amazing event! See our Q & A with the Hui below:
Hui: Why do you feel it is important to support community visual arts?
Chef Travis: Visual arts are important to our society and especially the development of our keiki. Establishing Maui for arts is vital to our community and economy.
Hui: How long have you been a chef on Maui? Why Maui? 
Chef Travis: I have been a Maui chef for 6 years. I stay on Maui because 
I love the aloha spirit. It's something you take for granted… that and the surf! 
Hui: Do you incorporate your wine knowledge into the creation of new dishes? 
Chef Travis: Yes, we come from a great background of wine knowledge. My father Glenn has an extensive knowledge of wine and has been the wine director for Three's since day one. It's great because we specialize in sushi, noodles and other items you wouldn't first think of to pair with wine. It keeps it fun.
Hui: Can you share any words of wisdom?
Chef Travis: Be ambitious, believe in what you want, and don't stop until you get it. Most importantly, be grateful and enjoy the ride. Also, don't stop eating!