Chocolate Covered Strawberries
Yield: 1 pint strawberries   Prep Time:45 min   Cook: n/a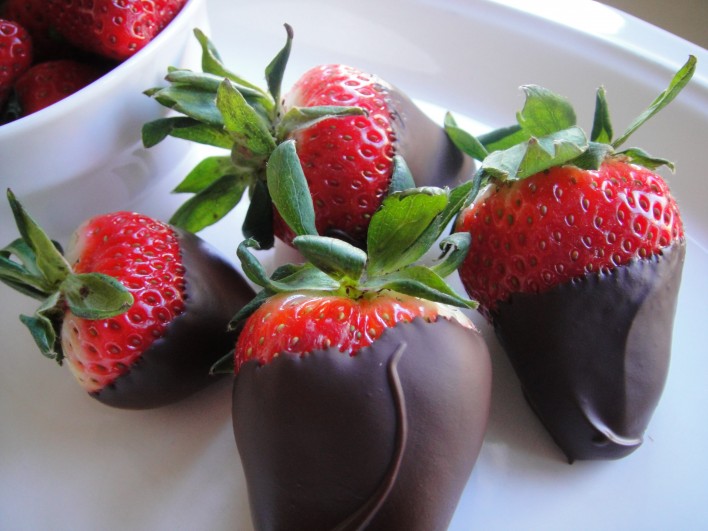 1 Pint strawberries organic
2 lb. coating chocolate pennies or chips
Plastic microwave bowl
1) Allow strawberries to come to room temp. about half hour. This ensures strawberries won't
sweat and chocolate won't stick.
2) Chocolate can be found at specialty stores like Whole Foods or online. Place 1 lb. chocolate
in microwave safe container. Microwave on high in 10 sec. increments, stirring occasionally.
Chocolate should be fully melted, with a loose thick sauce consistency. Careful not to burn
chocolate.
3) Dip strawberries individually in chocolate, place on sheet pan lined with parchment.
4) Place finished strawberries in refrigerator to set. Ready in 1 hour.